High Quality ranch property can be a real show place with good water rights, sprinkler irrigated hay fields, secluded mountain view building sites, 2 domestic water taps and year around creek. Raise a couple hundred tons of hay and have plenty of winter pasture. 120 acre feet of Crawford Reservoir, 95 shares Crawford Clipper Ditch, 2 Crawford Mesa water taps. 1,328sf ranch house, concrete block shop with 3 phase electric, wood stove and air compressor. 235 total acres with 110 acres irrigated. No conservation easement. Valuable gravel resource for the future, measured by the County. Over 100 acres of pines, cedars and mixed vegetation. Deer and elk hunting. Build a house in the trees on the hill overlooking the rolling green fields. MLS#705819
$1,300,000.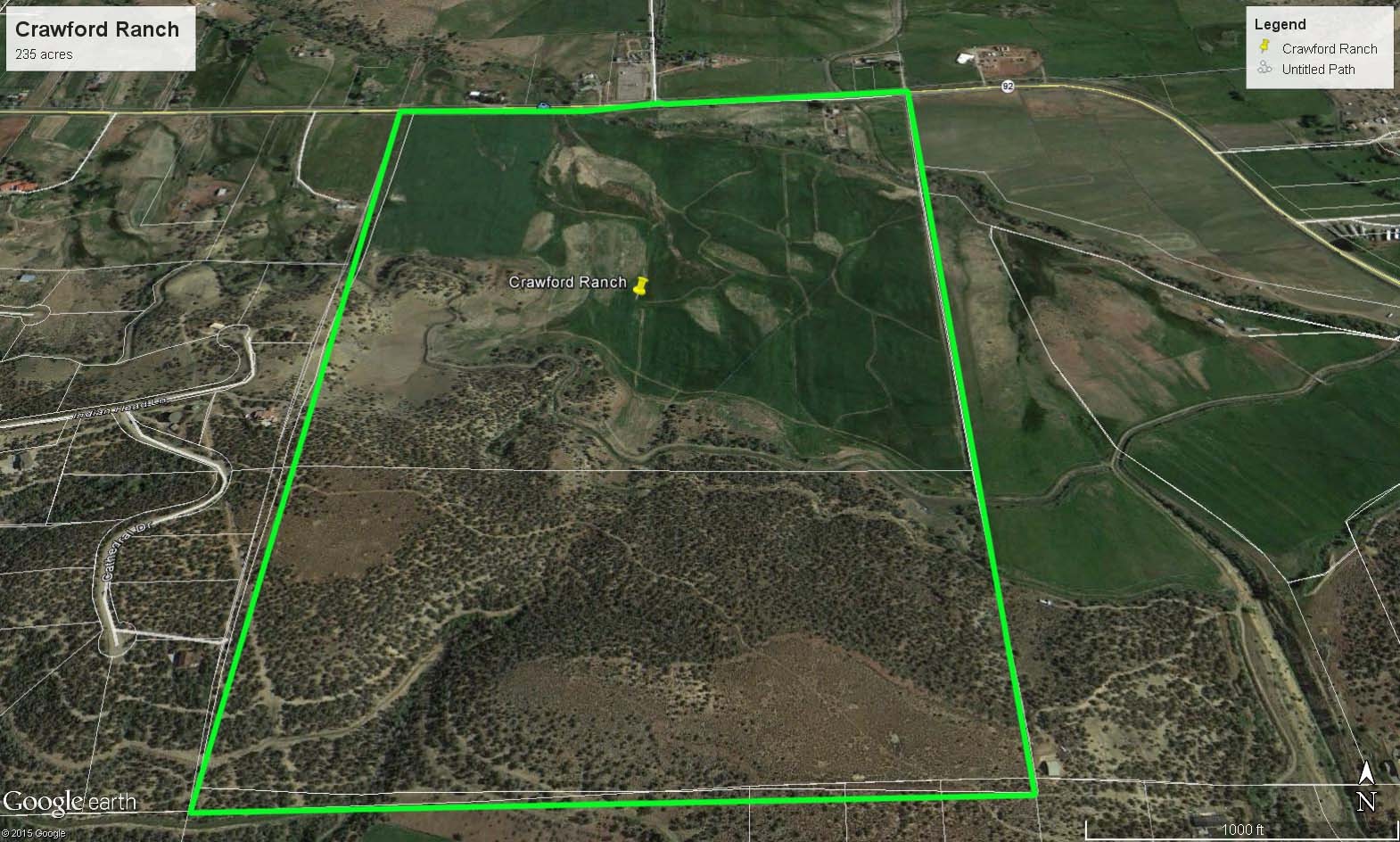 More Pictures:  https://drive.google.com/folderview?id=0B2viryVTdiVhbzk5aGJ1RUJnbjQ&usp=drive_web
All information contained herein is subject to error, omission, and change without notice.  Any maps provided by Broker are rough sketches and should be treated and relied on as such.  All information about the property should be independently verified by purchaser.